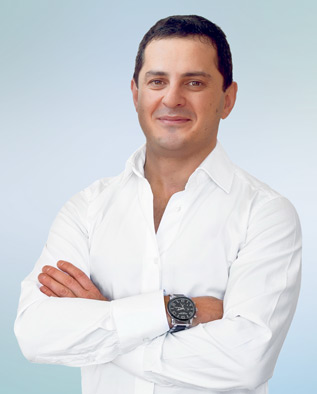 I qualified as a Dental Surgeon in Latvia in 1997 and later achieved my PHD in 2004. After leaving university I worked as a general practitioner within numerous practices, to follow working in a private clinic in Moscow for 9 years. Continuing my career, I have been working in an NHS/PV practice in London since 2008.
Other than the routine responsibilities a dental practitioner is faced with, my areas of interest include cosmetic and endodontic (root canal) treatments and I have further completed a course in dental implants. Thanks to this course, I have realised the great potential of dental implants and realised how greatly beneficial they can be for my patients, in relation to health and aesthetic aspects.
In addition, I am very proactive with post-graduate education and regularly attend seminars and courses to gain further knowledge and remain well informed with current updates and advances within the industry.
Upon appointment, I will carefully assess each patient and specify and customise the treatment necessary for their needs. Whether it is for medical or solely cosmetic reasons you wish to have treatments for, I will help you to have and maintain healthy teeth and dental regime, which will ensure your beautiful smile will glow.